Established in 1961, this is Thailand's oldest national park and is highly regarded by naturalists.
Covering an area of 2,172 square kilometres and rising from 400 to 1,400 metres above sea level, it features one of the largest intact monsoon forests in mainland Asia.
Fauna and flora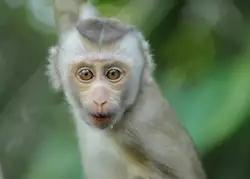 Among the residents of the national park are some 200 wild elephants, as well as sambar and barking deer, gaur, wild pigs, bats, gibbons and macaques. For bird lovers the park is home to Thailand's largest population of hornbills. There are also vast numbers of flowering trees and shrubs to be found here, as well as many beautiful butterflies.
Walking trails
The park has over 50 kilometres of hiking trails so walking is a big attraction. There are many trails to choose from and experienced guides are on hand to help you make the most of your time here.
A night safari by jeep is one of the best ways to spot wildlife, with December to February being the best time to see elephants.